It is with great pleasure that we lent our EXOCET chair to this year's SIDIM promotional campaign organized by PID agency. The lovely Mitsou being the new official spokesperson of the design show! Don't miss the opportunity to meet her and to also see our chair showcased. Read about what Mitsou had to say about our chair here.
If design speaks to you and if you want to discover what's new in the world of decoration, interior design, building and renovations, joins us on May 5, 6 and 7 at Place Bonaventure for the 28th edition of the SIDIM. A cultural event and a multitude of wonderful things to discover!
Photo credit: Rémi Coignartd-Friedman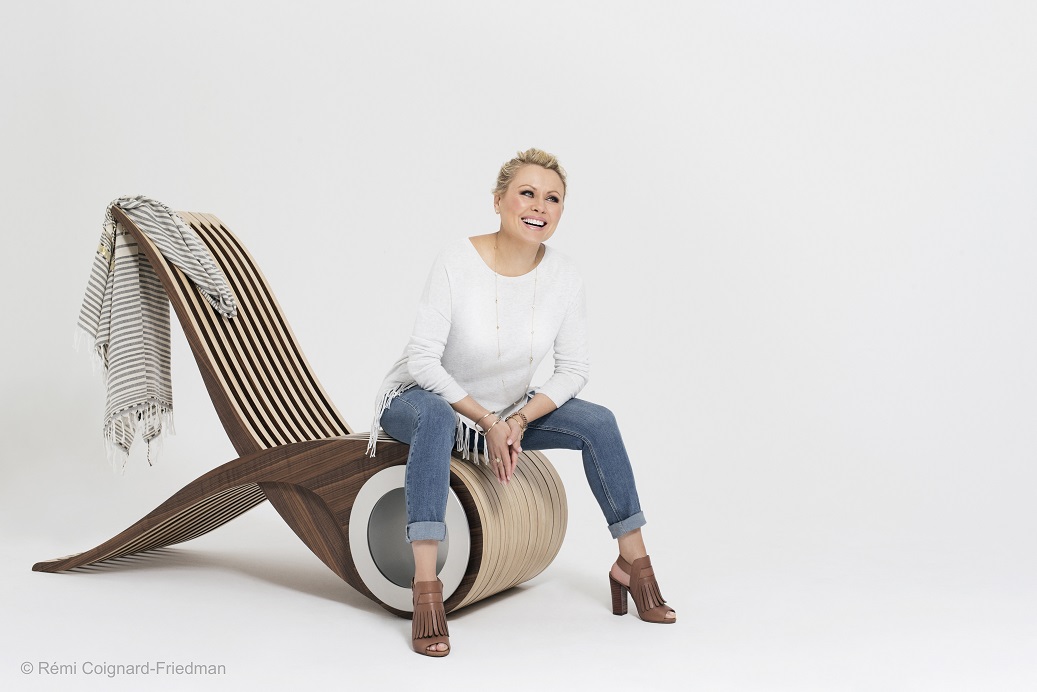 Stéphane Leathead accompanied by Mitsou, the PID agency team with Rémi Coignartd-Friedman.